Publications
The Society has two main outputs the Newsletter and an occasional monograph. Details of both are given below.
Journal of the Society for Clay Pipe Research
We now have three journals in our occasional monograph series. The lastest issue - volume 3 - was published in 2014 to coincide with the 30th anniversary of the publication of the first SCPR newsletter. Copies of Volume 3 are still available. Click here for an order form.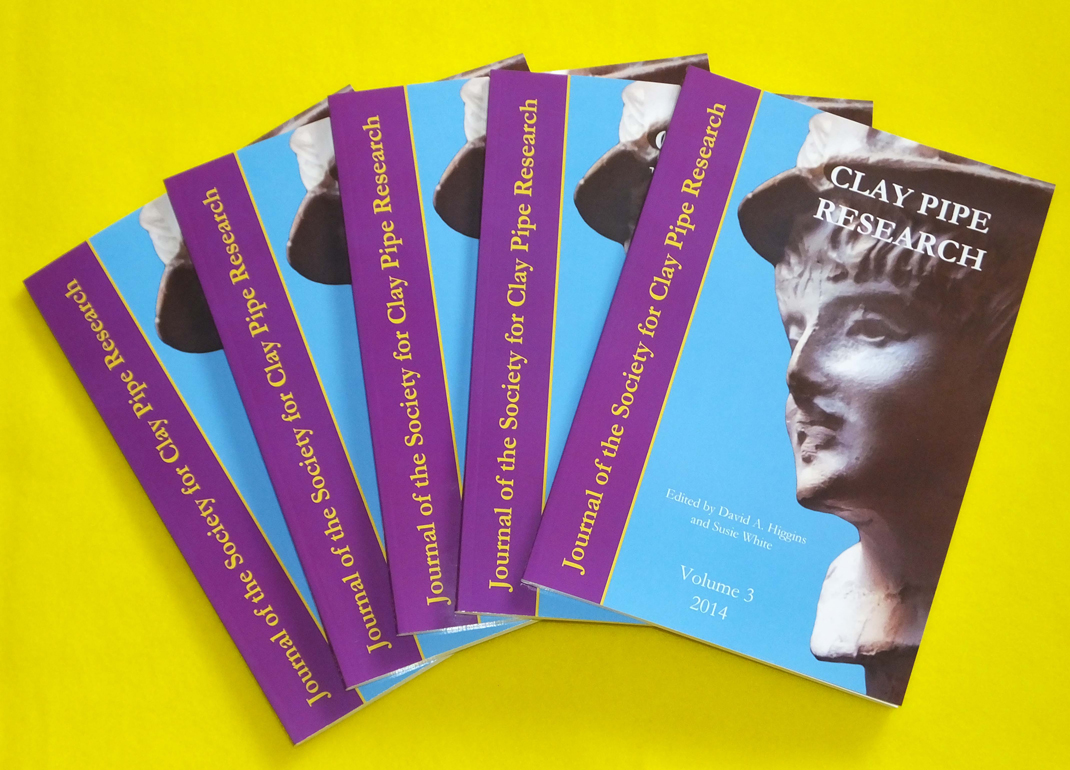 Volume 3 is cheaper if you are a member of SCPR. So why not join today to make the most the reduced members rate AND you'll get two copies of our brilliant newsletter each year too!
Click here for a membership application form.
Newsletter
The Society's Newsletter, is an A5 booklet that is usually about 60 pages in length, which is published twice a year.  The Newsletter is packed full of notes and articles on pipes and related topics as well as news, lists of pipemakers, queries, requests for information and details of meetings and publications.  The Newsletter includes articles on a wide range of different topics and types of pipe from all over the World.  There is also an occasional monograph series for longer papers on pipes.
Back numbers of the newsletter are available.  Please contact us for more information SCPR@talktalk.net
Many of our back issues of the Newsletter are available as hard copy, but that is not true of some of the earlier issues. Over the coming months we will gradually be working towards posting searchable PDF copies of some of these earlier issues.
Groups of themed articles - Ottoman Pipes in the SCPR Newsletters: Part 1
Index
We have finally completed the indexing of all the SCPR newsletters. SCPR is grateful to Paul Jung, Thelma Potts and Susie White for helping with this project. There are two lists available, both as either a PDF or as a WORD document. The first list is an index by author, and the second is an index by article title. The index is also available as an EXCEL table, which includes additional information that you can download and sort in a variety of ways.
SCPR Index